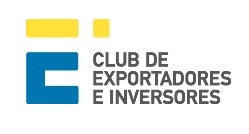 The prize, awarded by the Spanish Exporters and Investors Club, is a recognition to the all the staff at EPTISA and to their constant efforts in the international markets, where EPTISA is nowadays one of the most prominent consulting and engineering companies.
The Spanish Exporters and Investors Club is a multisectorial, non-profit and independent association formed by companies (totalling a turnover that represents 25% of Spain's GDP) with a long tradition in international markets. The Club celebrates annually the Internationalization Awards in recognition of all persons, companies and institutions who have contributed to the development of the Spanish economy and to the internationalization of our companies.
During the 11th edition of these important Awards, the Spanish Exporters and Investors Club have decided to honour EPTISA with the prize as the Spanish Company with a Greater International Projection. This prize represents a recognition to all the endeavours of the company in achieving a remarkable level of internationalisation.
Founded in Spain in 1956, EPTISA is an international engineering, architecture, consulting, and information technology company, devoted to the provision of reliable services to a wide variety of clients, and carrying out complex projects in the fields of Transport Infrastructure, Water and Environment, Building and Architecture, Energy, Health, GIS and Information Technologies, and Socioeconomic Development and Public Administration Reform.
With revenues of over 125 million Euro per year and with more than 100 projects under implementation in 60 countries worldwide, EPTISA can fulfill the requirements of every public or private entity. At present, the company employs more than 1,500 professionals, with over 900 experts involved in international projects.
Since 2002, our international activities in Southeast Europe (SEE) experienced an enormous growth, leading to the establishment, in 2005, of EPTISA Regional Office for SEE, with its sit in Belgrade. In 2012 and 2013 EPTISA set up additional permanent offices in the Republic of Croatia, in Macedonia, and in Bosnia and Herzegovina. Moreover, our expansion plans envisage the setting up of EPTISA Illyria in 2014, covering the territories of Albania and Kosovo. As an indicator of the consolidation of our activities, it is worth to highlight that EPTISA is currently implementing 38 assignments only in the Western Balkans and Croatia.
From EPTISA Regional Office in Southeast Europe, we would like to congratulate all our colleagues around the world for making possible the award of this important prize.