A Consortium composed by EPTISA and IRD Engineering has inked a 4 million Euro contract aimed to build 36.6 new kilometres of the motorway Banja Luka – Doboj in Bosnia and Herzegovina
Bosnia and Herzegovina has received a loan from the European Bank for Reconstruction and Development (EBRD) for the construction of priority sections on the motorway Banja Luka – Doboj, a new road that will play a key role in the development of the local economy.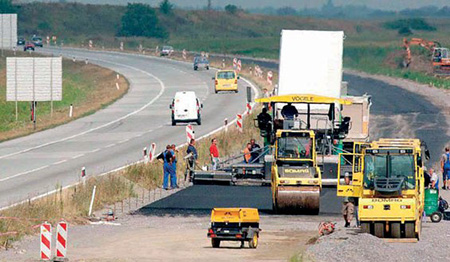 The contract, being managed by the Public Company "Autoputevi Republike Srpske", will, once completed, link the European Route E-661 with the Pan European Transport Corridor 5c.
All the Consortium's capabilities will be put to work in this large and complex project, involving the construction supervision of the motorway section Prnjavor – Doboj, of several local and access roads, and of various ancillary buildings, such as pay tolls and service areas. In this regard, a team of international and local experts will assist and advise Autoputevi Republike Srpske in the administration of a multimillion Design and Build Contract for this new motorway and all the associated facilities.
EPTISA is nowadays providing works supervision activities following FIDIC Conditions of Contract in several countries in the region. Worth to highlight is our participation as the consortium leader in the supervision of Belgrade Bypass or in the construction supervision of the Highway E-80 (Corridor  Xc). EPTISA remains committed to continue this long lasting and successful collaboration in the enhancement of the transport infrastructure all across the Balkans.
For more information about this project, please contact EPTISA Regional Office for Southeast Europe at eptisasee@eptisa.com