The new contract "Preparation and Implementation of the National and Local Waste Management Plans" is funded by the European Union's Instrument for Pre-Accession Assistance (IPA) and has an allocated budget of 770,000 Euro.
According to the most recent EC Progress Report on Montenegro, the management of solid waste is one of the country's most acute problems. Despite some recent improvements, the alignment with European standards is still at a very early stage and needs being considerably accelerated.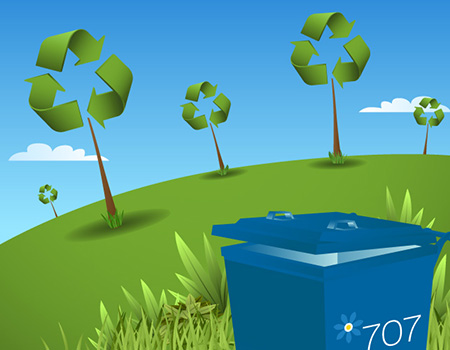 The overall objective of this assignment is to ensure a sustainable development in the country, to be achieved with the implementation of the EU Directives on waste management. This project will provide the beneficiaries with a new National Waste Strategy on which to base the subsequent National Waste Management Plan 2013 – 2018, supporting an enhanced effectiveness in controlling pollution from solid waste.
Over the next 18 months, a multidisciplinary team of experts of EPTISA will assist the Montenegrin authorities and, more specifically, the Ministry of Sustainable Development and Tourism in the preparation of strategic documents reflecting the Government's position on waste management. The team will also undertake the development of a new National Waste Management Plan with an associated Implementation Action Plan to ensure that Montenegro has a clear and sustainable roadmap for compliance with the EU Legislation on Waste Management.
Additionally, EPTISA will develop Waste Management Plans for a number of inter-municipal regions and will carry out an analysis of the environmental and financial effectiveness derived from waste separation and recycling, resulting in a set of recommendations for achieving the fixed targets from the relevant EU Directives.
Since the first project implemented in 2003, EPTISA has come a long way in further developing its activities across Montenegro, especially in the field of environment, being now one of the leading companies in the sector.
For more information about this project, please contact EPTISA Regional Office for Southeast Europe at: eptisasee@eptisa.com