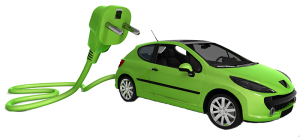 The new contract that will be implemented by EPTISA and European Profiles is funded by the European Union's Instrument for Pre-Accession Assistance (IPA) and has an allocated budget of 790,000 Euro.
In order to improve energy independence and develop more sustainable energy sector, Montenegro has made a better ambient for investments in this area over the past few years. Transformation of the energy sector and harmonisation with the EU policy continued with significant legislative changes through adoption of the Energy Law and the Energy Efficiency Law in 2010. However, energy consumption in transport has not yet been treated through consistent legislative and regulatory framework.
Over the next 24 months, a team of EPTISA's experts will assist the Montenegrin authorities and, more specifically, the Ministry of Economy, the Ministry for Transport and Maritime, the Ministry of Sustainable Development and Tourism and the National Statistical Office to develop and enforce relevant regulatory framework in order to increase sustainable energy use in transport sector.
In more detail, the team will analyse Montenegro's possibilities and potentials for increasing the sustainability in transport sector and developing adequate regulatory framework, as well as study the possibilities for use of high-efficiency cogeneration for which regulatory framework will be adopted.

Since the first project implemented in 2003 in Montenegro, EPTISA has come a long way in further developing its activities across that market, being nowadays one of the leading companies in the energy and environmental sectors in the country and the SEE region.
For more information about this project, please contact EPTISA Regional Office for Southeast Europe at eptisasee@eptisa.com