A consortium led by EPTISA will support the Government of Serbia to enforce the freedom of expression and the application of the EU and the Council of Europe's standards in the field of media, further strengthening the ongoing democratic reforms in the country.
The adoption of the Media Strategy in September 2011 was the final measure taken by the Government of the Republic of Serbia in order to become a Candidate Country to the European Union. This was a very important precondition in the current European Integration process and a crucial element of the political criteria, as stated in the Opinion on Serbia's Membership Application.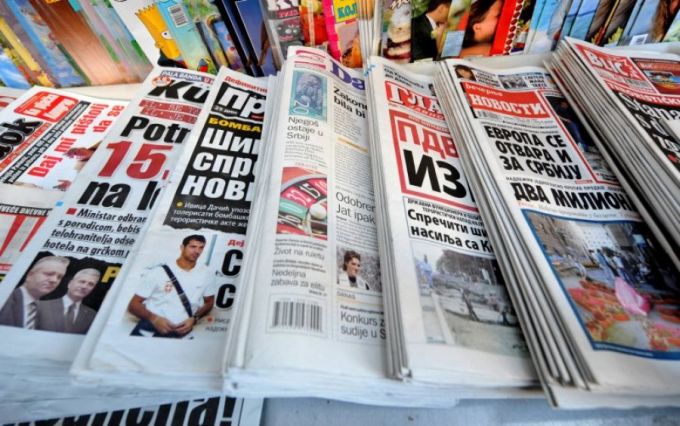 The European Commission's Enlargement Strategy and Main Challenges 2012-2013 also emphasised the importance of strengthening the rule of law and the democratic governance since in a number of enlargement countries freedom of expression is still a matter of serious concern. Political interference, economic pressure, lack of media ownership regulations, and insufficient protection of journalists against harassment or violent attacks are still recurrent dysfunctional elements in several Candidate Countries. In fact, the Progress Report 2012 on Serbia noted that it needs to amend its legal framework in order to ensure that freedom of expression is in place. It also stated that violence and threats against journalists remain of concern, although their frequency has decreased slightly.
In order to alleviate this situation, the IPA Programme for the Republic of Serbia identified freedom of expression and the professionalisation of media as a cross-cutting intervention and, as a result, the Delegation of the European Union allocated funds to ensure the application of the EU and Council of Europe's (CoE) standards in this specific sector.
In relation to all this, EPTISA Regional Office for Southeast Europe was recently awarded the EU-funded project "Strengthening Media Freedom". In the next two years, and as a leader of a consortium composed by the Media Diversity Institute (UK) and the Zivkovic Samardzic Law Office (Serbia), EPTISA will support the efforts of the Serbian Government in the harmonisation of the legal framework governing the media sector and in the enhancement of the competences of journalists and media professionals.
Our team of experts will provide technical assistance to the Ministry of Culture and Information, to the relevant regulatory bodies, to journalists' associations and media professionals, and to judges and prosecutors in further developing media-related legislation and in the implementation of the Media Strategy and Action Plan. In addition, the Consortium will support the implementation of a Media Fund Grant Scheme aimed at favouring the independence of media professionals and their associations, and at promoting media production and investigative reporting in the area of good governance, human rights and minority protection, freedom of expression and regional reconciliation.
For more information about this project, please contact EPTISA Regional Office for Southeast Europe at eptisasee@eptisa.com