The contract is financed by Spanish Trust Funds (ICEX) managed by EBRD and is associated to a 5 million Euro loan for enhancing the water supply network in the municipality.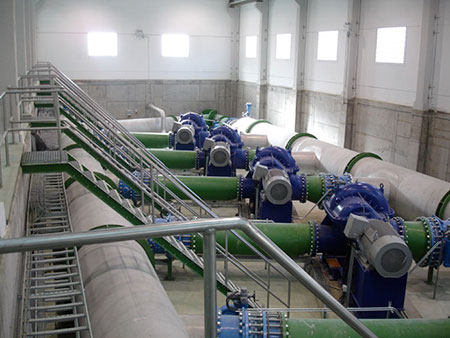 EPTISA has recently inked a new contract aimed at the provision of support for the development and implementation of a Financial and Operational Performance Improvement Programme (FOPIP) and for the preparation of a Public Service Agreement between the water utility company "Komunalno" and Capljina Municipality, in Bosnia and Herzegovina. The project, which will run over a period of twelve months, is funded by Spanish Trust Funds (ICEX) through an EBRD programme intended to finance investments in the water supply network in Capljina.
The newly developed infrastructure will be owned by Capljina Municipality but managed and operated by Komunalno, a public utility company providing services in the fields of water supply and wastewater treatment, solid waste collection and disposal, and maintenance of public areas.
EPTISA will deliver technical, legal, and financial support for the restructuration of Komunalno, making recommendations on the most appropriate form of legal incorporation, drafting any necessary legal acts or statutes, and developing a 5-year Corporate Development Plan that will include financial projections, a capital budget, and the required tariff changes.
For this project, EPTISA will deploy a team of 15 professionals experienced in the fields of financial and environmental management, accounting, legal issues, and water infrastructure.
Currently the office of EPTISA in Sarajevo is implementing several important projects in the fields of environment, energy efficiency, public administration reform, and infrastructure.
For more information about this project, please contact EPTISA Regional Office for Southeast Europe at eptisasee@eptisa.com.