The new project relates to the Municipal Infrastructure Development Facility, a joint initiative from the EBRD and KfW aimed at the provision of financial support to municipalities and utility companies in several countries in the Western Balkans for infrastructure-related investments.
The EBRD and KfW are spearheading efforts to improve the municipal infrastructure in the Western Balkans with the launch of a new fund, the Municipal Infrastructure Development Facility (MIDF). The target size of the Fund is €100 million, of which €40 million would be provided by the EBRD.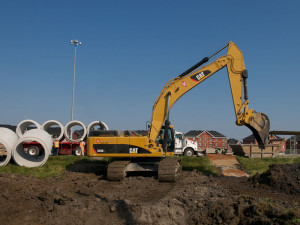 MIDF's main objectives are to stimulate the growth of the municipal lending market and to achieve long term sustainability in municipal services in the Western Balkans. The Fund will introduce a new and much-needed element to infrastructure financing, in that it is focused on lending to small and medium-sized municipalities which traditionally have limited capacity to prepare sustainable infrastructure projects and are facing difficulties accessing commercial bank funding.
MIDF will cooperate with local commercial banks in the region and will provide credit enhancement, additional liquidity and technical assistance support to encourage banks to take and manage municipal credit risk. The Fund will therefore aim to build the capacity of commercial banks and municipal borrowers with a view to establishing a sustainable lending market for municipalities.
To achieve its mission, MIDF has established a technical assistance facility to support project preparation and capacity building of the partner banks and the municipal borrowers. In relation to this, a consortium composed by EPTISA and the Frankfurt School Financial Services has recently been awarded the contract "Investment Management and Technical Assistance Services 2013-2016", a Technical Assistance Facility aimed at providing technical assistance to the MIDF's Participating Banks and Ultimate Borrowers.
Thanks to this newly awarded contract, a team of experts from EPTISA in cooperation with the Frankfurt School Financial Services and its associated UNEP Collaborating Centre, will provide technical assistance to the Participating Banks in identifying, evaluating, negotiating and structuring opportunities for lending to Ultimate Borrowers. Additionally, in the first six months the Consortium will provide direct technical support to develop a concrete project pipeline for the Fund and to conduct any necessary technical, financial and environmental due diligence for the proposed investments.
For more information about this project please contact EPTISA Regional Office for Southeast Europe at eptisasee@eptisa.com.