The project, worth 785,000 Euro, is funded by the EU-IPA Programme. The construction will last for approximately 32 months.
Energy is one of the largest sectors in the Serbian economy, accounting for above 20% of its Gross Domestic Product, and comprising electric power, coal-mining, oil and gas, district heating, and imports and exports of energy products.
The Thermo Power Plant (TPP) Nikola Tesla is by far the largest power plant in Serbia, covering almost half of the country's needs for electricity. It uses lignite, what raises serious concerns with regards to the emissions into the air and to the potential pollution in water, especially due to its location on the right bank of the river Sava.
Although the existing local regulations related to emission are already harmonised with the relevant EU Directives, still approximately 5.5 million tons of fly ash and slag from the thermal power plants are disposed in inadequate locations.
In order to alleviate this situation, the EU decided to assist the Serbian authorities in the construction of a new wastewater treatment plant and EPTISA was selected to perform the supervision services during its construction and commissioning.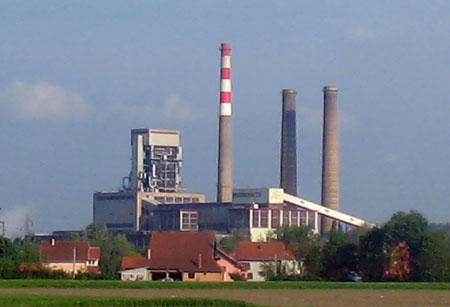 Thanks to this new contract, during the next 32 months a team of local and international engineers from EPTISA will provide assistance in the coordination, supervision, and overall project management of this design-build contract. Furthermore, the scope of services includes the provision of technical assistance throughout the tender evaluation procedure for the main works contract, and also the revision of the detailed design prepared by the contractor.
EPTISA is specialised in the provision of engineering services mainly in the fields of environment, transport, energy, and building and architecture. The company has now two permanent offices in the region, one in Serbia and a second one in Croatia.
For more information about this project, please contact EPTISA's Regional Office for Southeast Europe, at eptisasee@eptisa.com.