EPTISA consolidates its presence in the Republic of Croatia, after officially opening EPTISA ADRIA d.o.o in early 2012. At this moment, the company is implementing four important projects in the country, mainly in the field of environmental infrastructure.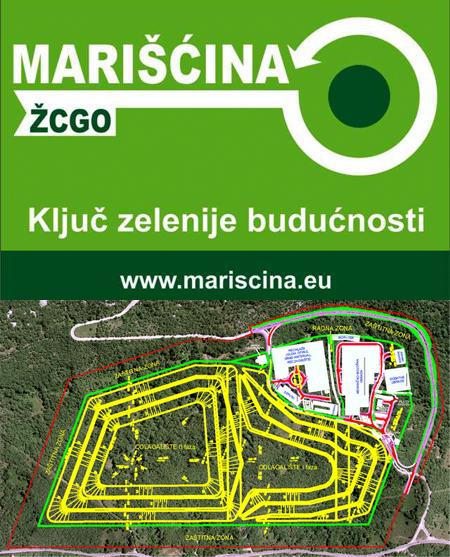 A consortium led by EPTISA with the participation of C&E Consulting und Engineering GmbH, has recently kicked off the implementation of the EU-funded project "Works Supervision for the Construction of the Waste Management Centre Marišćina in Primorsko-Goranska County", a 48 month contract worth 1.5 Million Euro aimed at the supervision of a new state-of-the-art solid waste management centre including a landfill, a wastewater treatment plant, mechanical and biological treatment facilities, and innovative bioreactor technologies.
EPTISA will assist the Croatian Environmental Protection and Energy Efficiency Fund in closely monitoring the construction of this complex regional waste management centre that will be erected under strict EU standards and that will include the latest technologies in order to solve the urging demands of one of the largest regions in Croatia, the Primorje-Gorski Kotar County.
Located in the vicinity of Rijeka, the largest port in the country, Marišćina Waste Management Centre will be a modern and comprehensive system consisting of landfill cells for the disposal of treated municipal and non-hazardous industrial waste, a wastewater treatment plant with membrane bioreactor technology, a transformation station, a mechanical biological treatment plant, and five transfer stations.
EPTISA's team will work as the Engineer in accordance with FIDIC Conditions of Contract (Yellow Book), and also as the responsible authorised supervisor as per the Croatian construction laws and regulations.
Marišćina Waste Management Centre is financed through the EU-IPA programme and represents the most advanced system of its kind in Croatia and in the entire region, marking a turning point in the development of the waste management sector in all Southeast Europe, a region that will see significant investments for environmental infrastructure in the nearest future.
For more information about this project, please contact EPTISA ADRIA at adria@eptisa.com