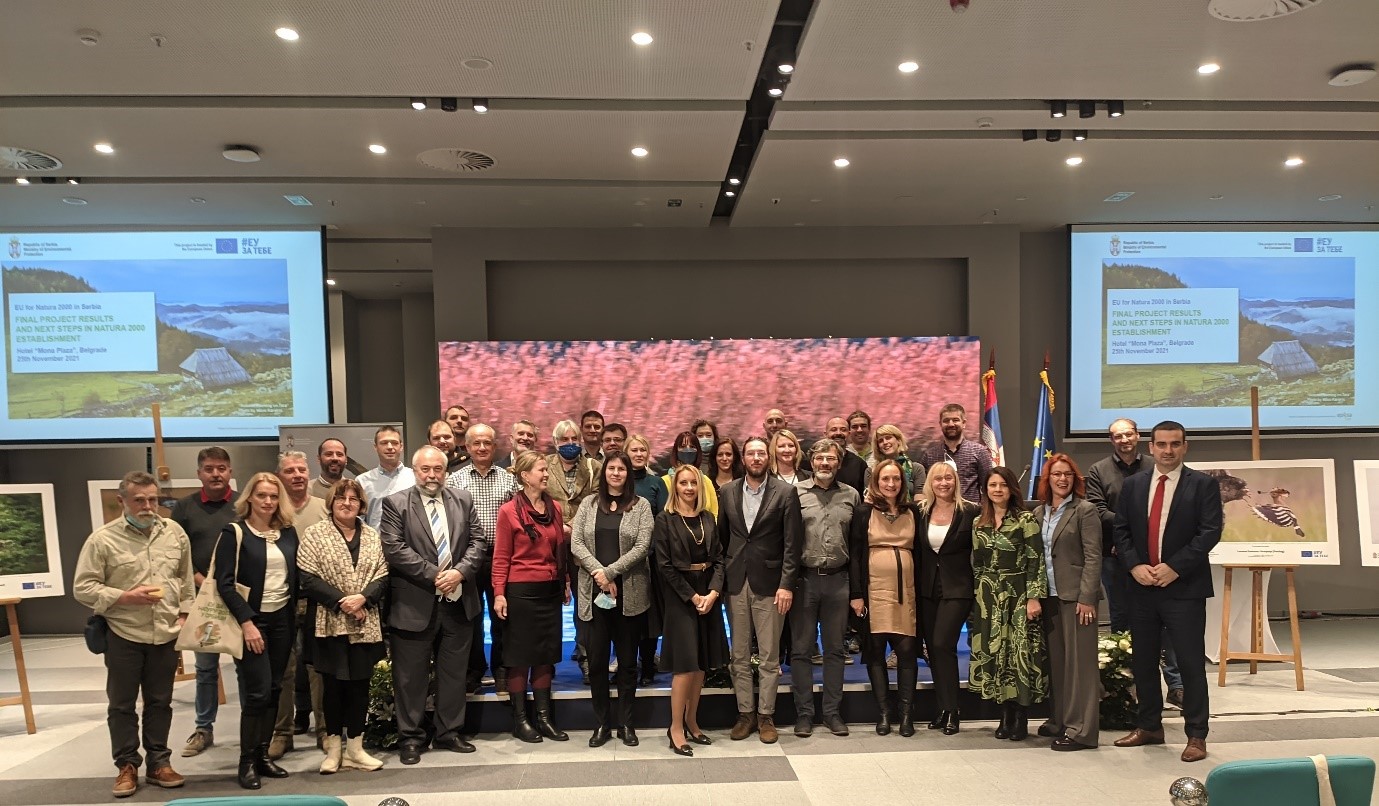 The Republic of Serbia has taken a major step towards establishing the EU Natura 2000 network within its territory, supported by the €1.6M EU-funded project "EU for Natura 2000 in Serbia" implemented by a consortium led by Eptisa Southeast Europe d.o.o.
Since May 2019, a project team of 37 international and national experts from leading scientific institutions were implementing activities within the five main components of the project.
As a result of their efforts and excellent cooperation achieved with the Ministry of Environmental Protection, Institutes of Nature Protection and other stakeholders, 277 Potential Sites of Community Interest (pSCIs) and 85 Special Protection Areas (SPAs) were identified for future inclusion in the Natura 2000 network. Over two vegetation seasons (2020, 2021), the project collected 2,132 field mapping data records of 147 species from 173 known species of European importance for the purpose of pSCI identification (173 species of Annex II, IV of HD with clear status) and 1,120 fieldwork data records of 81 species from 141 known species (Annex I and migratory species from BD) for the purpose of SPAs identification.
The sustainability of these results is further supported by a set of methodologies and data management guidelines, agreed with key national stakeholders as a way to establish a standardised national approach for further work in this sector.
On the 25th of November, the project organised its final conference in hotel "Mona" in Belgrade. Attended by representatives of the main governmental, academic, international, non-governmental and other organisations active in the field of Nature protection, it was an opportunity to summarise the project results, exchange opinions and plan the next steps for Natura 2000 establishment.
On behalf of the leading national beneficiary – the Ministry of Environmental Protection, Assistant Minister Ms. Sandra Dokic expressed her gratitude to the project team and staff of national institutions involved in the project. She emphasized that while the project has completely achieved its objectives, everyone should be aware that this is just the beginning, and that nature protection in Serbia requires continuous support and efforts of everyone involved. The importance of nature protection and wider actions to reduce pollution were especially noted by Mr. Sakellaris Hourdas, Head of Operations III at the European Union Delegation. He reminded the participants that pollution is one of the leading causes for biodiversity loss that cannot be recovered, and that it affects everyone through the water we drink, air we breathe and the environment we live in. Our generation is the first to fully realise and feel its long-term effects, and we have an obligation to act and prevent further damage, saving the world for future generations.

Aside from its main task to implement fieldwork and data analyses for identification of future Natura 2000 areas, the project delivered a number of results contributing to improved biodiversity protection in Serbia. Ms Ana Inigo, Team Leader of the project, presented all the achieved objectives. She emphasized extensive work to improve the national Natura 2000 information system, as well as the data exchange between main stakeholders. In regards to the legal framework, the project produced a comprehensive assessment report with recommendations for legislative changes, for the Law on Nature Protection, related bylaws, as well as sectoral legislation (planning and construction, forestry, hunting, fishing and other). Support was also provided in specific amendments to the Law on Nature Protection, focusing on the Appropriate Assessment provisions and the provisions on protected areas.
The project was also focused on improving capacities of national and local stakeholders. 6 training events were implemented, with a total of 235 participants from a wide range of project stakeholder institutions. Practical management plan guidelines with templates and 3 pilot Natura 2000 management plans were prepared for Kraljevac, Slano Kopovo and Dolina Pcinje.
| | |
| --- | --- |
| | Mobile application "Terenska" was developed to be used as a standardised national tool for data collection, as part of the overall Natura 2000 information system. The Application is available on Google Play and more than 15,000 data records for species were recorded through it in 2021. To complement "Terenska", the project developed a Web Application portal designed for mappers and supervisors for managing the collected data, as well as a Desktop Application for analysis of the fieldwork results. |
More than 10 major visibility actions were organised to promote Natura 2000 and raise public awareness about the importance of biodiversity protection: Fruska Gora afforestation, Green Fest participation, photo contest "Natura 2000 in the frame", Caravan for Climate support, Natura 2000 movie, photo exhibition at Kalemegdan Fortress, bus campaign "Healthy nature for healthy life" with social media challenge "Catch the Natura 2000 vehicle and win an award", Natura 2000 day at EU Green Week, Natura 2000 photo exhibitions at Mikser Festival and BITEF, and an action to improve the conservation of a Natura 2000 species – the European Roller.
Ms Snezana Prokic, Head of Department for Ecological Network and Appropriate Assessment at the Ministry of Environmental Protection concluded the event with a presentation of the past and ongoing efforts of the Ministry to improve biodiversity conservation, and a roadmap of future steps to build upon the success of the project and achieve the establishment of the Natura 2000 network in Serbia.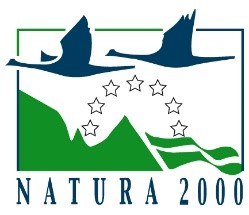 The Natura 2000 network is a crucial instrument for biodiversity protection in the European Union, an ecological network of protected areas that are established to secure the survival of the most valuable species and habitats, promoting the protection of numerous ecosystems and ensuring that European nature systems stay healthy and resilient. It is based on the Birds and Habitat Directives, and its implementation is one of the requirements for the accession to the European Union.
FOR MORE INFORMATION
Download the Project Summary
Visit the Natura 2000 website: www.natura2000.gov.rs
Visit the project's webpage on EU ZA TEBE portal: natura-2000.euzatebe.rs