The new company will coordinate all the commercial efforts and will undertake the project management for the assignments implemented in the Republic of Macedonia.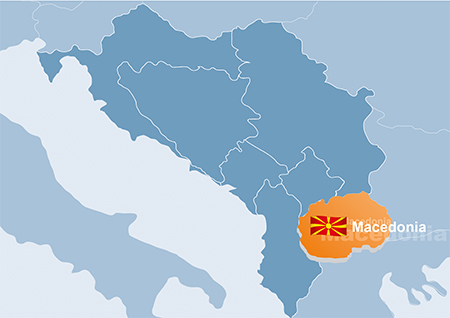 EPTISA has been working in Macedonia since 2005. Up to date, the company has implemented six projects, mainly in the fields of environmental management, socio-economic development, and infrastructure:
Integrated Management of Trans-boundary Water Resources (EU-funded);
Development of Remediation Plans with Financial Requirements for Elimination of Industrial Hotspots (EU-funded);
Technical Assistance for Preparation of Investment Project for Wastewater Collection and Treatment in Prilep (EU-funded);
Feasibility Study for the Eastern Section of Corridor VIII and ESIA (EBRD-funded);
Strengthening the Capacity of the Institutions to Manage and Implement the Operational Programmes (EU-funded);
Development of National Water Tariff Study (EU-funded).
Fully aware of the efforts being made by Macedonia in its path to become an EU Member State and motivated by the need of being closer to the client, in May 2013 EPTISA inaugurated its new premises in Skopje.
The new office will count on a team of project managers and other professionals that will provide project management and backstopping support for several projects under implementation.
The contact details of EPTISA MACEDONIA are:
EPTISA Macedonia
Orce Nikolov 74
1000 Skopje (Republic of Macedonia)
Tel: +389 2 3119 907
Fax: +389 2 3119 989
E-mail: macedonia@eptisa.com
Resources optimisation, contacts with the local market, and proximity with the final beneficiary constitute the basis of our work in Macedonia!
For more information about the activities of EPTISA in Southeast Europe, please contact us at eptisasee@eptisa.com