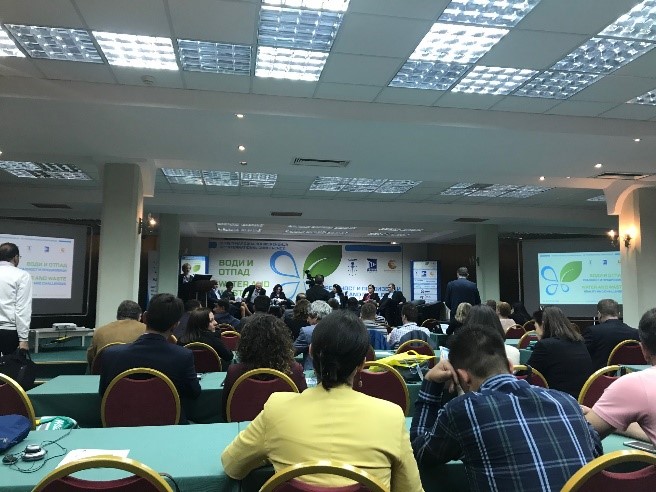 From 23-26 April 2018 Eptisa Macedonia participated in the 10th International Conference on Water and Waste Reality and Challenges organized by ADKOM that took place at Hotel Metropol in Ohrid, Macedonia.
The conference's mail goal was to study the various options that could be taken to "modernize" the regulation of the water sector in the Republic of Macedonia, in order to promote truly sustainable utility companies that protect our environment whilst ensuring services of safe water supply and waste water reuse at national level.
The conference provided answers and directions for operation of the public utility companies in the Republic of Macedonia, responsible for water supplying the population, drainage of fecal waste waters and regional waste management, where they stand with own development and at which level is their provision of services to the citizens and of course the satisfaction of the citizens.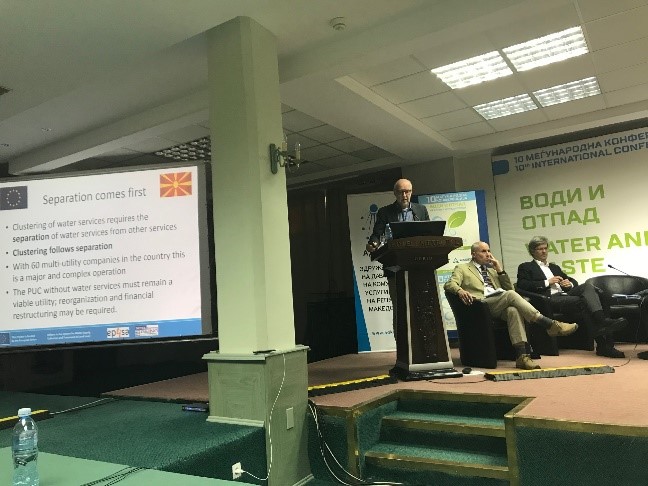 Eptisa covered two topics at the conference:
The Path towards Financial Self Sustainability and Full Cost Recovery,
Regionalization – size matters; the need for organizational clustering of municipal drinking water and wastewater services in Macedonia
The participation of Eptisa entailed of promotional materials for the company as well as for projects done in the Infrastructure sector. A poster on the results of Developing a Regional Waste Management System in East and Northeast Region in the Republic of Macedonia was presented to participants, project implemented by Eptisa.
For more information about this Conference or about EPTISA, please contact EPTISA Regional Office for Southeast Europe at eptisasee@eptisa.com.