The new joint initiative of EPTISA Regional Office for SEE and EPTISA Romania, financed by the European Investment Bank (EIB), aims to promote the implementation of EU programmes on energy efficiency (EE) in the EU and its Candidate Countries.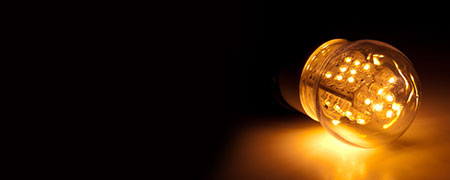 A consortium consisting of EPTISA, GFA, GOPA Intec, and Kommunalkredit, has recently been awarded a consultancy framework contract with the EIB, aiming to give technical support to financial intermediaries and final beneficiaries during the implementation and operation of the newly established Green Initiative Facility, as well for other similar EU Facilities to be managed by the EIB between 2012 and 2016.
The project "Consultancy Services in Support of EU Programmes on Energy Efficiency", with a an overall budget of 6 million Euro, will target energy efficiency projects implemented by Small and Medium Enterprises (SMEs) and Energy Service Companies (ESCOs) in Hungary, Poland, Romania, and Slovakia, as well as in the EU Candidate Countries.
For the next 4 years, a multidisciplinary team of international experts will assist a number of financial intermediaries in the selection, preparation, processing, and verification of a wide range of energy efficiency projects eligible for EU grant financing. More specifically, the Consortium will provide expert advice in the technical and financial assessment of investments on the energy demand side, which aim to improve the energy performance of buildings, industries, infrastructure, or equipment of SMEs, or investments implemented by ESCOs for SME end-users. The assignment also aims to improve the skills of the bank officers in the overall understanding of the Green Initiative Facility and to develop EE lending as a financial service. In this regard, substantial efforts will be devoted to the marketing activities aimed at raising awareness by informing about the benefits of implementing EE investments.
EPTISA has a wealth of relevant technical expertise, gained through its experience in managing similar energy efficiency interventions and capacity building projects for international financing institutions throughout Europe. This Project, to be jointly implemented by EPTISA's branches in Romania and in the Western Balkans, represents a very good example of the excellent collaboration between the different offices all around the world.
For more information, please contact EPTISA Regional Office for Southeast Europe at eptisasee@eptisa.com.