Within the EU-funded project "Support to Implementation and Monitoring of Water Management in Montenegro", an institutional workshop was organised in Herceg Novi to improve inter-institutional communication and cooperation between the main actors in water management arising from the four EU Directives – Nitrates Directive, Floods Directive, Bathing Water Directive and Marine Strategy Framework Directive. The objective of the event was to identify the main gaps and formulate needed steps for setting relevant institutional framework for the proper implementation of the EU acquis.
With more than 30 participants from the key national institutions and the project team, the discussion was focused on Directives' requirements and main institutional tasks, roles and responsibilities, with specific recommendations formulated to improve the organisational setup and transposition levels.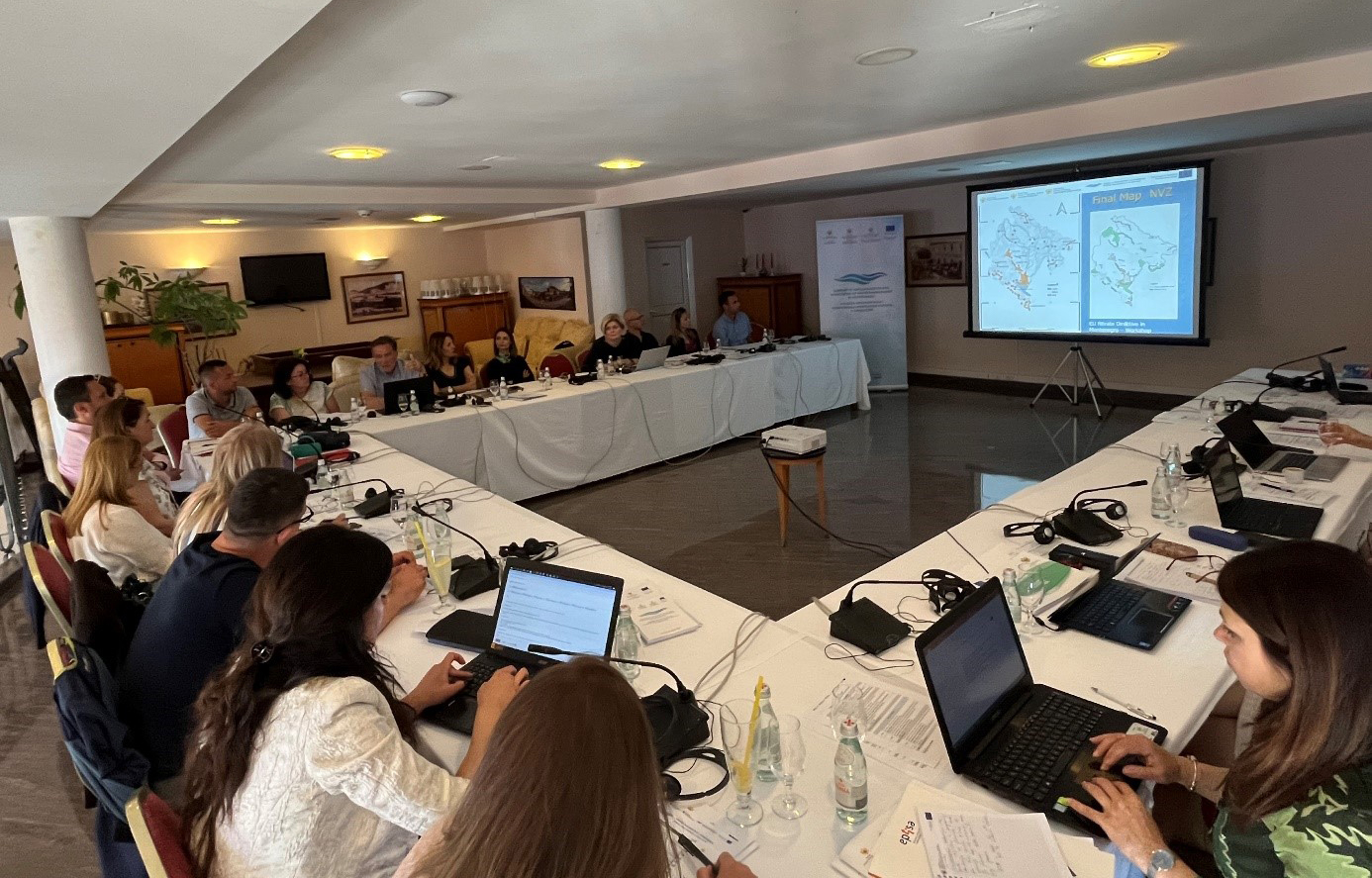 The need for these consultations was identified during the training needs assessment and the preparation of project's capacity building plan, which detected incomplete legal framework and unclear division of responsibilities in the water sector.
Project "Support to Implementation and Monitoring of Water Management in Montenegro" is in implementation since November 2019, and is aimed at supporting Montenegrin administration to effectively manage implementation and monitoring of water management and the environmental policy in order to comply with EU environmental acquis.
The project is managed by the Public Works Administration of Montenegro, and is implemented by Eptisa Southeast Europe, in a consortium with Eptisa Servicios de Ingenieria and Safege. Main beneficiaries of the project are the Ministry of Agriculture, Forestry and Water Management, and the Ministry of Ecology, Spatial Planning and Urbanism.