Reliable provision of drinking water and collection and treatment of wastewater are among the key preconditions for achieving good quality of life and protection of the environment we live in. Supporting improvements of the water sector services in Serbia is the main objective of the EU-funded project "EU support to reforms in water sector services" which on 14th and 15th of June organised a two-day workshop to present the project results so far, and obtain feedback from the relevant stakeholders.
During the first day of the workshop, the project team presented to the members of the established project Working Groups the latest development in area of PUC business planning and performance indicators, as well as an IT tool developed to support the utility companies in calculation of water tariffs.
On the second day of the workshop, project results were presented to a wider group of stakeholders essential for ensuring their sustainability and achieving the desired changes in this sector. The event was attended by the Ministry of Agriculture, Forestry and Water Management – Republic Water Directorate (main beneficiary of the project), the EU Delegation to the Republic of Serbia, representatives of other government ministries and agencies with competencies in the water services' sector, foreign embassies and international development organisations, public utility companies, professional associations, as well as academic and other institutions active in this field.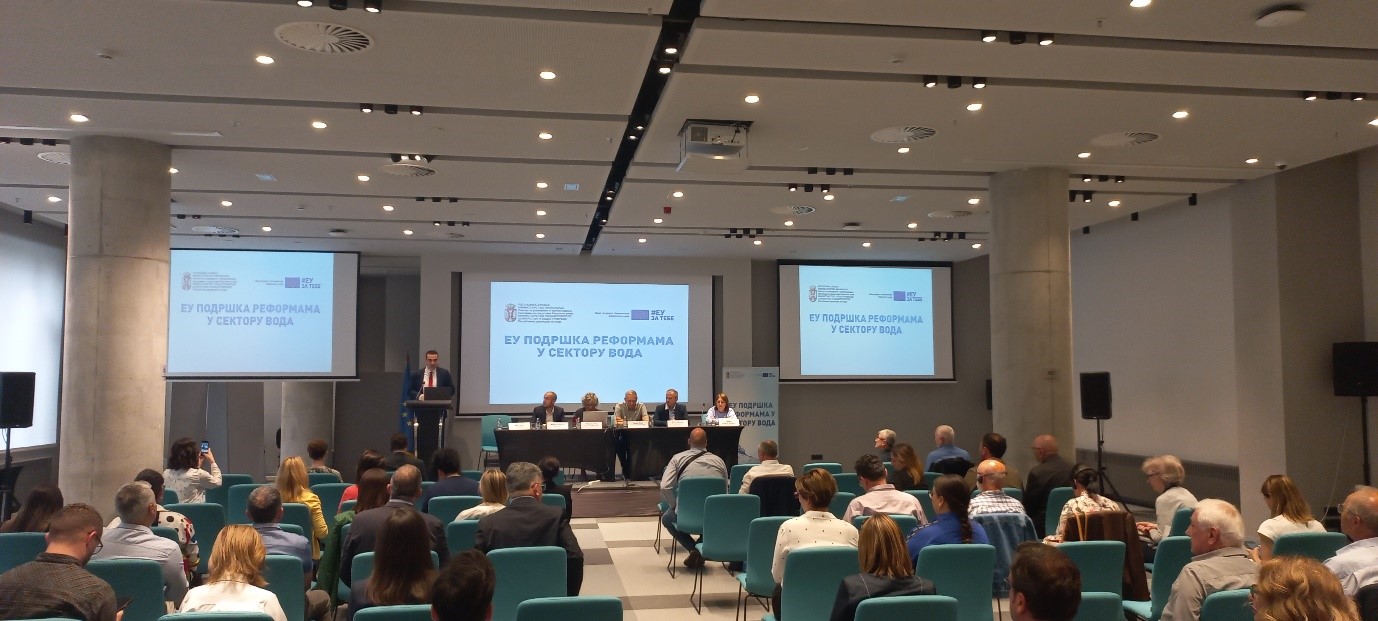 The project team presented the key aspects of the proposed reforms, including the current status of the sector, recommendations for separating water services in multi-functional PUCs (in accounting and/or organisational terms), future regionalisation of water services, as well as the project's proposals for establishment of a national water regulator and related procedures. Recommendations were also provided for improving operational performance of the 20 pilot PUCs that are directly participating in the project.
Introductory speeches were given by Ms. Marta Mihailovic, Independent Advisor from the Republic Water Directorate, Mr. Antoine Avignon, Programme Manager of the EU Delegation to Serbia, as well as Mr. Boris Scekic, Project Director at Eptisa.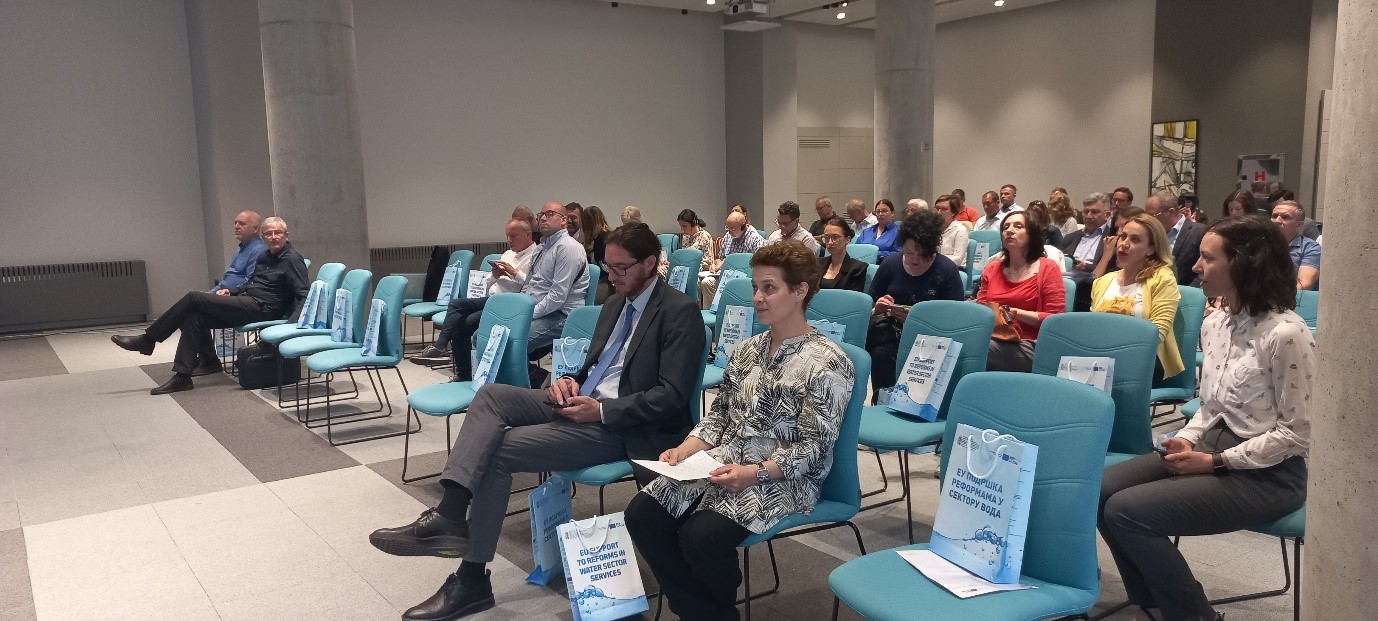 Ms. Mihailovic said that the Government of Serbia adopted the Water Management Plan on the territory of the Republic of Serbia until 2027, which is a key document in water management process, and aims to achieve a good status of all waters in accordance with the principles of the Water Framework Directive. Mr. Avignon emphasized the EU's dedication to helping Serbia implement the crucial reforms aimed at complying with the national and EU requirements, bringing the country closer to Union membership and improving the lives of its citizens.
Project "EU support to reforms in water sector services" has started in January 2022, with a duration of two years, containing activities across two components and six results focused on establishing effective and efficient drinking water and wastewater management services in the country.
Further information about the project and its latest achievements is available in the June 2023 factsheet.