Donor: EU – CARDS
Budget: € 4,000,000
Project Description: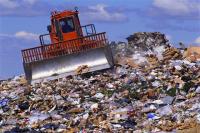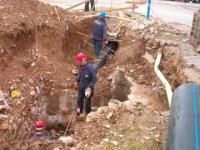 The overall objective of this project is to strengthen capacity of local governments for a better management of the municipal infrastructure services, and the capacity of municipalities to program and absorb EC/EAR investment funds for new and rehabilitated assets with regards to municipal infrastructure.
The project comprises of provision of assistance to different local governments aiming to enhance management of environmental, economic and social infrastructure services and to implement investments in new and/or rehabilitated assets to achieve EC environmental standards, promote economic growth, and provide for social needs.
The project was organized around the following components:
Policy dialogue and support to public utilities transformation;
Improved municipal infrastructure programming and project preparation;
Supervision and monitoring of five works contracts for water supply, wastewater treatment and solid waste infrastructure.
The project will provide additional services related to establishment and management of Project Management Unit (PMU) for Council of Europe Bank Housing loan project in Serbia. The objective of newly incorporated Component 4 to MISP is to establish a Programme Management Unit (PMU) to ensure implementation of the Project for Durable Integration of Refugees in Serbia through a Credit Line from the Council of Europe Development Bank (CEB) and to strengthen the institutional capacity in Serbian institutions to implement the Housing Loan Projects.
Please visit project web site for details at: www.misp-serbia.rs