Donor: Ministry of Public Works
Budget: 6,110,000 €
Project Description: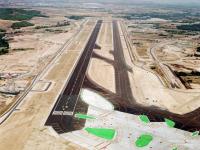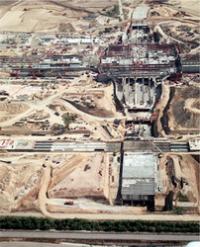 The project included supervision and quality control of the construction of the new airfield of Madrid – Barajas, which comprised the runway of 4,700 m long and 75 m wide, and a taxiway of 4,400 m long and 51 m wide, one of the largest in Europe.
Contracts services included:
Tendering evaluation of the works;
Approval of Contractor's execution planning;
Financial control;
Checking of the quality assurance plan;
Supervision of the works including construction techniques and materials;
Contract administration under Spanish Standards (similar to FIDIC); and
Following-up compliance with environmental impact assessment plan.
Types of services provided:
Preparation of detailed design, drawings and technical specifications;
Preparation of procurement documentation;
Environmental impact assessment;
Works supervision;
Contract management;
Pre-construction activities (Procurement and contracting, support to the client);
Detailed design supervision and construction supervision of motorway and tunnels.