Donor: S.P.I. Galicia, S.A.
Budget: € 7,776,010
Project Description: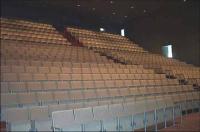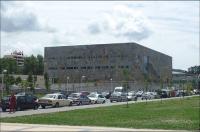 The ground floor of this building is used for more public and massive activities while more specialised premises are located on the upper floors.
The building has the following characteristics:
Audience hall – 754 people;
Stage – 17m front, 13m back;
Conference hall – 162 persons;
Seminar halls – 56, 48 and 98 persons;
The hall for projections and simultaneous translation.
Activites performed within the project included project management. The total surface for the building is 9,219m2, and for urban land 6,678m2.