Donor: EU-IPA
Client: Delegation of the European Union to Albania
Budget: 1,875,000 €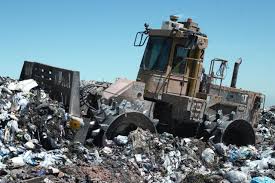 The overall objective is to support the sustainable development of the country via improved environmental and climate change requirements and management by enabling Government Institutions to develop, implement and enforce environmental and climate change legislation to EU standards.
The results to be achieved are the following:
Initial assessment on the current status (technical, legal gap analysis, human resources, equipment, etc.) of the waste sector is carried out, in view of final selection of two Municipalities/regions for this project. The project Work Plan is approved by the Municipalities with support of the central authorities and EU Delegation following the first project Steering Committee. The Inception Report is produced and includes the Work Plan and the initial assessment.
Local waste plans, feasibility studies are provided timely and preliminary designs for the necessary investments in Integrated Waste Management Systems for the 2 Municipalities identified are conducted successfully.
Capacities of the Municipalities in planning, operation and maintenance of the Waste Management including reuse, recycle and reduce of waste, are improved.
Activities in line with the Integrated Waste Management Systems are carried out, and Public awareness is improved.
Primary Target groups: Ministry of Environment, Municipalities, State Administration Organisations directly involved in waste issues, businesses, NGOs and the general public acting as actors.