Donor: EC – PHARE
Budget: 250,000 EUR
Project Description: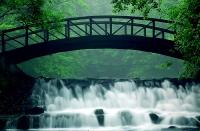 The overall objective of this project was to identify and assess the human resources development needs of water sector institutions and to make specific recommendations on how this needs may be met. Considerations were given to training needs, required training and human resources, assessment of local and non-Bosnian sources of training and human resources.
The following tasks were conducted:

Familiarisation with the current context, previous efforts and other aspects of the project based on previous studies and reports;
Assessment of human resources and training needs;
Evaluation of training and human resources needs;
Recommendations on comprehensive framework for meeting human resources development and training needs of the water sector organisations;
Implementation of the strategy, timetable and costs.